« Configuring Connection Limits on Cisco ASA Firewalls – Protect from DoS | Main | CCIE R&S Core Knowledge Question(7) »
By admin | May 4, 2009
The 640-802 Cisco Certified Network Associate (CCNA) is the composite exam associated with the Cisco Certified Network Associate certification. Candidates can prepare for this exam by taking the Interconnecting Cisco Networking Devices Part 1 (ICND1) v1.0 and the Interconnecting Cisco Networking Devices Part 2 (ICND2) v1.0 courses. This exam tests a candidate's knowledge and skills required to install, operate, and troubleshoot a small to medium size enterprise branch network. The topics include connecting to a WAN; implementing network security; network types; network media; routing and switching fundamentals; the TCP/IP and OSI models; IP addressing; WAN technologies; operating and configuring IOS devices; extending switched networks with VLANs; determining IP routes; managing IP traffic with access lists; establishing point-to-point connections; and establishing Frame Relay connections.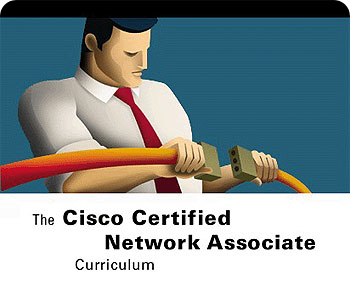 And if you need some Ebooks for CCNA, you can visit this post: CCNA Books
Topics: CCNA, CCNA R&S, Online Lab | 4 Comments »
4 Responses to "CCNA (640-802 OR 640-816 & 640-822) Online Lab"
Comments
You must be logged in to post a comment.