« CCNP 642-825-Update(Apr-2009) New Questions | Main | CCNA(640-802) Lab – EIGRP Troubleshooting »
By admin | April 27, 2009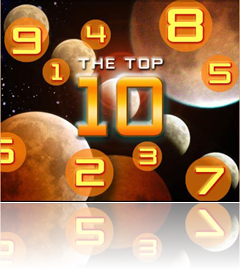 1.      Cisco CCIE: As one of the most difficult certifications to obtain, the CCIE is an excellent credential for a professional. The thriving networking field demands high skilled professionals and the CCIE is the top of the line. Average Salary $93,000.
2.      CISA: The Certified Information Systems Auditor certification from ISACA association is also very popular and profitable. CISA professionals serve the company as Information Systems auditors dealing with security controls and business controls of Information Systems. Average Salary $115,000.
3.      CCSE: The Checkpoint Certified Security Engineer is another high level security certification for professionals working with the Checkpoint Firewall-1 product. Average Salary $90,000
4.      MCSD: This is a Microsoft certification about solution designs using Microsoft products. The Microsoft Certified Solution Developer is expected to know all enterprise Microsoft solutions and use business analysis skills to suggest the best solution for a specific customer. Average Salary $88,000
5.      PMP: Another certification that requires high skills and lots of experience. The Project Management Professional is required to possess extensive experience in project management such as a Bachelor's degree with 4,500 hours of project management work. Average Salary $101,000.
6.      CISSP: Another security certification in the list shows that security is a hot topic for getting certified in 2009. A Certified Information Systems Security Professional is required to pass a rigorous 6 hours exam (250 questions) covering 10 domains in information security. It is said that the CISSP knowledge is 10 inch deep by 10 miles wide!! Average Salary $94,000.
7.      RHCE: Red Hat Linux is the most popular linux flavor. Red Hat Certified Engineers should possess the skills to configure networking and security on Red Hat OS. The exam is actually a 5-hours hands-on test on configuring Linux. Average Salary $83,000.
8.      SCJP 6.0: This is the Sun Certified Java Programmer certification. Designed for programmers with skills on Java 2 development platform. Average Salary $75,000.
9.      CAPM: This is another project management certification, but less demanding compared to the PMP. The Certified Associate in Project Management requires professionals to possess 1,500 hours of project management experience. Both CAPM and PMP certifications are awarded by the Project Management Institute (PMI) which is a highly respected institution in the industry. Average Salary $75,000.
10.   Cisco CCVP: The Cisco Certified Voice Professional comes as number 6 in latest ZDNET survey for highest paying certifications. Voice over IP and IP Telephony technologies are always hot and should be expanding even more in the future. Cisco holds maybe the top position in IP telephony, that is why CCVP engineers are in high demand. Average Salary $89,000.
Source: About.com by Dori Reuscher
Topics: IT Hotspot | 1 Comment »
One Response to "Top 10 technical certifications for 2009"
Certification MCSE » Top 10 technical certifications for 2009 | CiscoBible Says:
April 27th, 2009 at 10:57 pm

[…] Read the rest of this great post here […]
Comments
You must be logged in to post a comment.